Priority Ambulance welcomes A&E EMS to national family of companies
May 12, 2020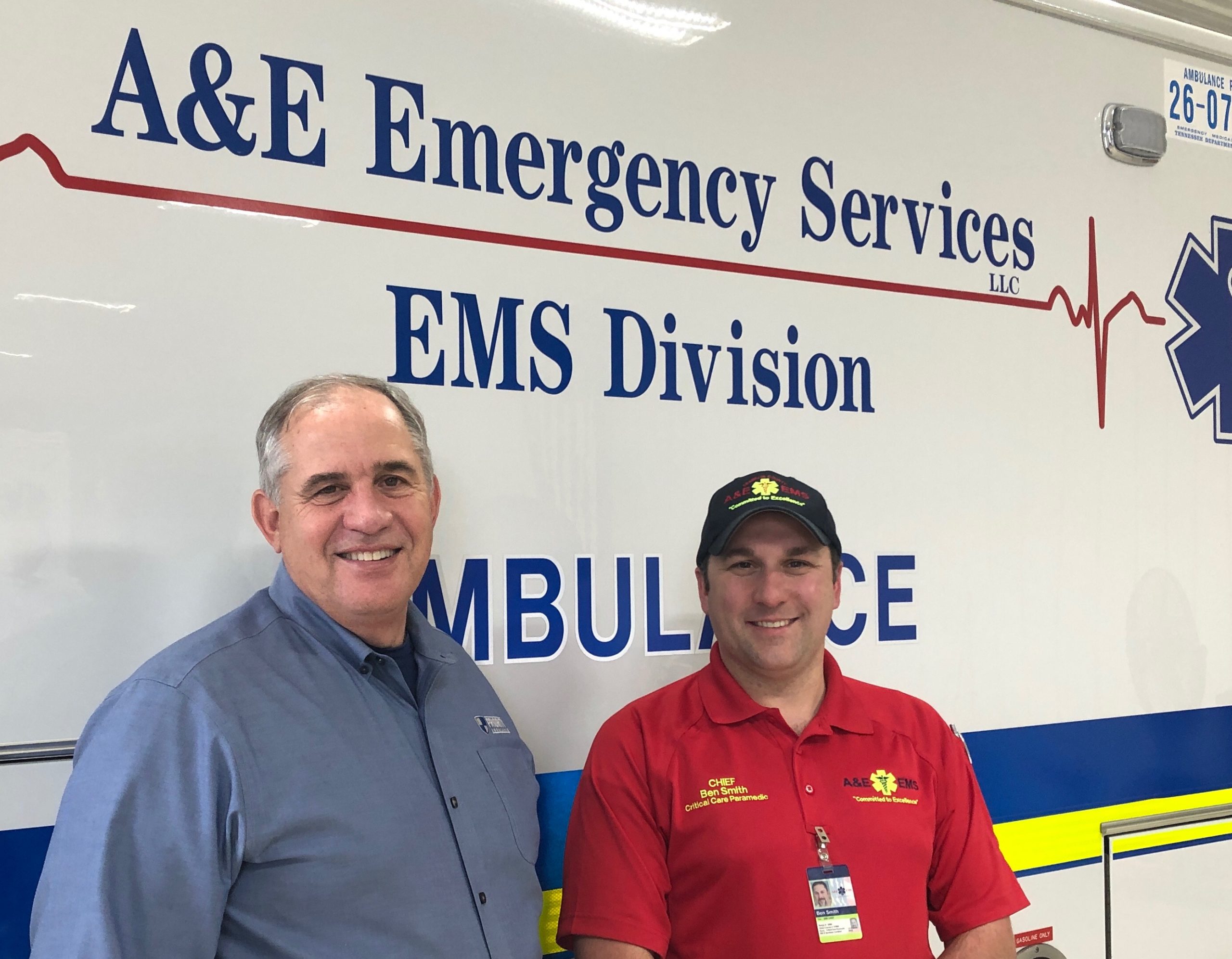 Priority Ambulance announced today that the A&E EMS team is joining the company's national family of companies. A&E EMS provides 911 response and interfacility ambulance services to Franklin County, Tennessee.
"A&E EMS is committed to serving the Franklin County community with dedicated, friendly local EMS professionals and compassionate medical care," said A&E EMS President Ben Smith. "Joining the Priority Ambulance family of companies will preserve our workforce and leadership, while providing us with a financial partner to support our mission as the local, trusted local 911 provider to Franklin County and its citizens. Having a financial partner like Priority Ambulance is especially important as we continue to see to the financial impact of preparing for and responding to the COVID-19 pandemic."
Since 2013, A&E EMS has served Franklin and Coffee counties with seven ambulances and two ALS-equipped quick response vehicles. The company was selected by Franklin County as its 911 ambulance provider in 2019.
A&E EMS will continue to operate with the same local EMTs, paramedics, supervisors and leadership; using the A&E EMS company name; and vehicles and uniforms will remain the same.
"A&E EMS will be a great addition to Priority's East Tennessee family," said Priority Ambulance Vice President of Operations Rob Webb. "Our leadership team has decades of experience in the state, and I personally have been honored to have been previously involved in EMS in Franklin County. I look forward to supporting the A&E EMS team as they continue to provide excellent emergency medical services."
Priority Ambulance is one of the largest 9-1-1 providers in the state of Tennessee and was founded in East Tennessee in 2014. Today, the company has more than 500 EMS personnel serving 11 counties in the state. Priority Ambulance operates under three company names in the state of Tennessee: Priority Ambulance in East Tennessee, Puckett EMS in Southeast Tennessee and Baptist Ambulance in West Tennessee.