Priority Ambulance Secures Contract to Continue Serving Franklin County
July 19, 2023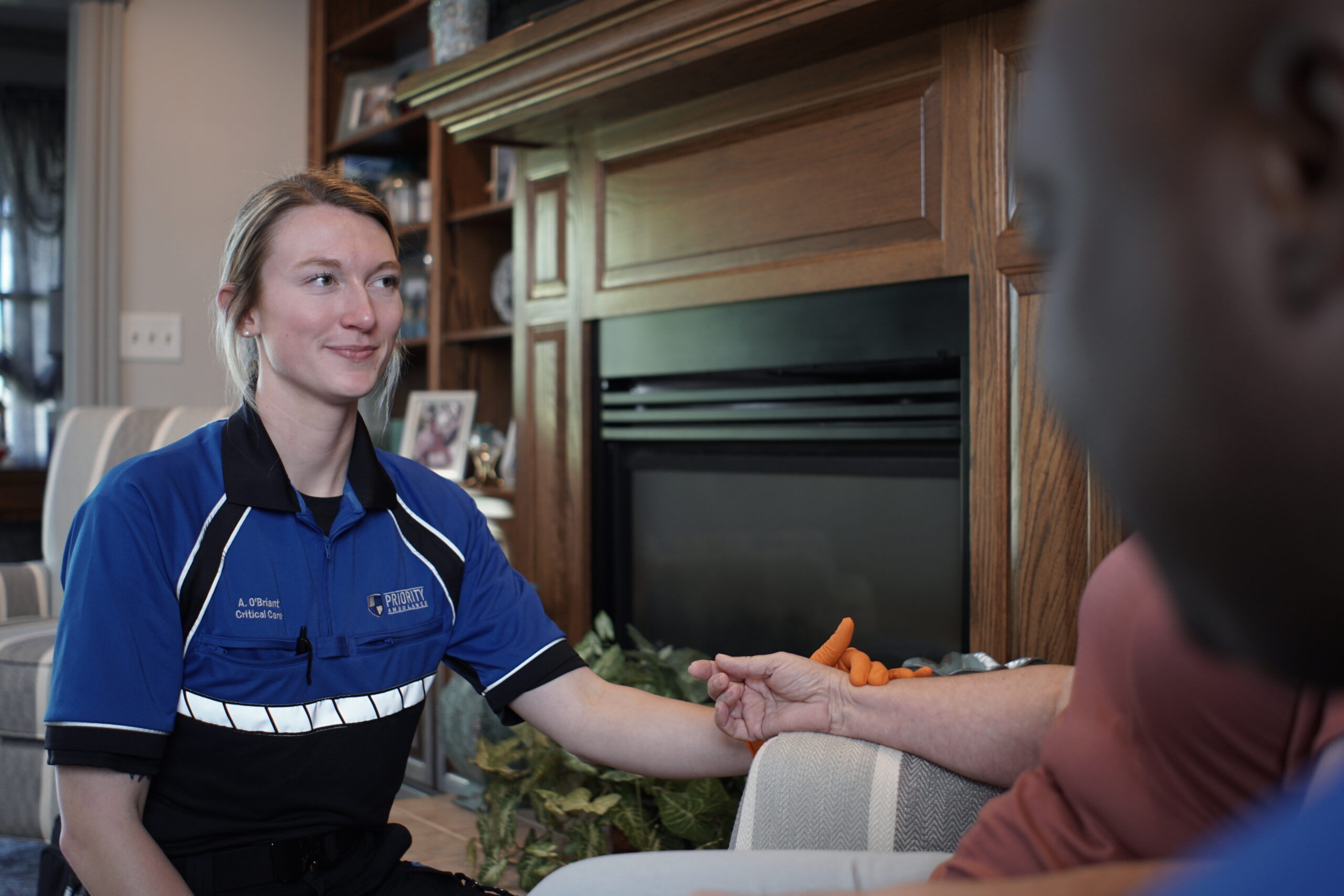 Knoxville, TN (July 19, 2023) – Priority Ambulance has been chosen as the selected provider of emergency and non-emergency ambulance services for Franklin County, TN. The Franklin County Commission voted unanimously Monday to award the contract, ensuring the continuity of high-quality medical assistance. A&E EMS, a subsidiary of Priority Ambulance, currently serves as the ambulance services provider and will undergo a rebranding to align with the company's other operations in East Tennessee.
"We are excited to be able to maintain our services in Franklin County. As a dedicated partner, we prioritize collaborative efforts with community leaders, first responders, and healthcare organizations to enhance our citizen's overall health and emergency response capabilities," said Rob Webb, Vice President of East Tennessee Operations.
Under the agreement, Priority Ambulance commits to the continuous operation of four ambulances 24/7/365. In addition, the company will actively collaborate with local agencies to develop county-wide first responder programs.
As part of its innovative initiatives, Priority Ambulance, in conjunction with its parent company, Priority OnDemand, will introduce telehealth visits for TennCare patients who call 9-1-1 with low acuity injuries or illnesses. This new program, under Tennessee's Triage, Navigate, Treat, and Transport (TN-T2), offers flexibility to EMS personnel to utilize Priority OnDemand's OnDemand Visit platform ensuring appropriate patient care and minimizing unnecessary transports, maximizing ambulance availability.
Priority Ambulance is a premier national medical transportation provider, operating in 13 states. Recognized for five consecutive years on Inc. Magazine's list of the 5000 Fastest-Growing Private Companies in America, Priority Ambulance delivers exceptional patient care and customer service to approximately 600,000 patients annually. Our fleet of more than 850 state-of-the-art ambulances and support vehicles is staffed by 4,000 highly trained paramedics and EMTs across the country. As a division of Priority OnDemand, a leading national EMS and medical transportation company, we leverage expert healthcare services and technology solutions to address challenges and enhance efficiency throughout the continuum of care. For more information, please visit www.priorityambulance.com and www.priorityondemand.com.
# # #
CONTACTS:
Media:
Sharon Kraun
VP-Communications
404-326-0341
[email protected]
Morgan Szymczyk
Associate Director, Corporate Marketing & Communications
540-940-9423
[email protected]