COMMITTED TO EXCELLENCE.
The dedicated professionals of A&E EMS are committed to providing the highest quality and highest levels of courteous and responsive services to the citizens we serve. We are a recognized Tennessee Advanced Life Support service and have been named ambulance service of the year twice. We provide emergency 9-1-1 and non-emergency medical transportation services in both Franklin and Coffee County, with six ALS ambulances and two ALS rapid response support vehicles.
2013
A&E EMS founded in Franklin County.
2016
A&E EMS holds open house for its new headquarters.
2019
A&S EMS is selected as the exclusive 911 provider in Franklin County.
2020
A&E EMS joins the Priority Ambulance family of companies. 
TODAY
A&E EMS has more than 50 EMTs, paramedics, dispatchers & support staff serving more than 3,500 patients each year with 8 ambulances and emergency vehicles.
A&E EMS serves patients and customers in Franklin and Coffee counties, with our main station located in Winchester, TN. We also operation stations in Estill Springs and Tullahoma, with additional locations planned for our growing base of operations in Franklin County.
Tennessee
Corporate Values
Trust built with communities, medical facility partners, patients and employees is at the heart of our company. We build that trust by infusing into every aspect our core values of S.A.F.E – Safe. Accountable. Friendly. Efficient. When we deliver on our core values, our customers experience the key attributes of service and quality care that present as our employees being professional, courteous and on-time. The consistent delivery of this service over time builds the trust of our community members and customers that is essential to our success as a member of the Priority Ambulance family of companies.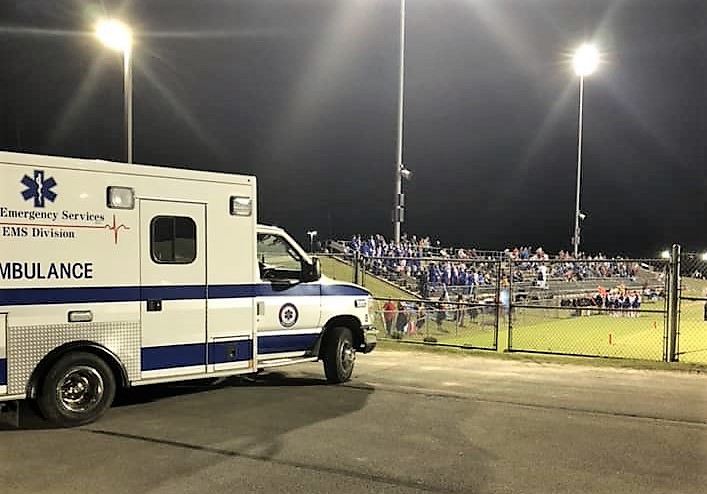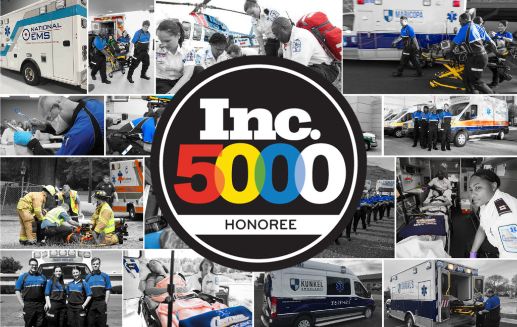 Meet the Priority Ambulance Family of Companies
Priority Ambulance is a dynamic, rapidly growing company with current operations in 13 states. The company has been listed for four consecutive years on the Inc. Magazine's list of the 5000 Fastest-Growing Companies in America. More than half of the company's 610,000 annual patient transports are in response to a public call to 9-1-1, while the balance of our transports originate through requests from health care facilities. Throughout its national service area, approximately 4,100 highly trained paramedics and EMTs staff a fleet of 830 state-of-the-art ambulances and support vehicles with the latest medical equipment and technology.
The Priority Ambulance family of companies has served and built trust in their communities for decades. We believe in the importance of preserving our companies' legacies and cultures by keeping the leadership, company names and brands in place when they join our family. Each local operation is autonomous in its decision-making and is supported with additional capital, resources and expertise from the national leadership team, as well as its sister companies.