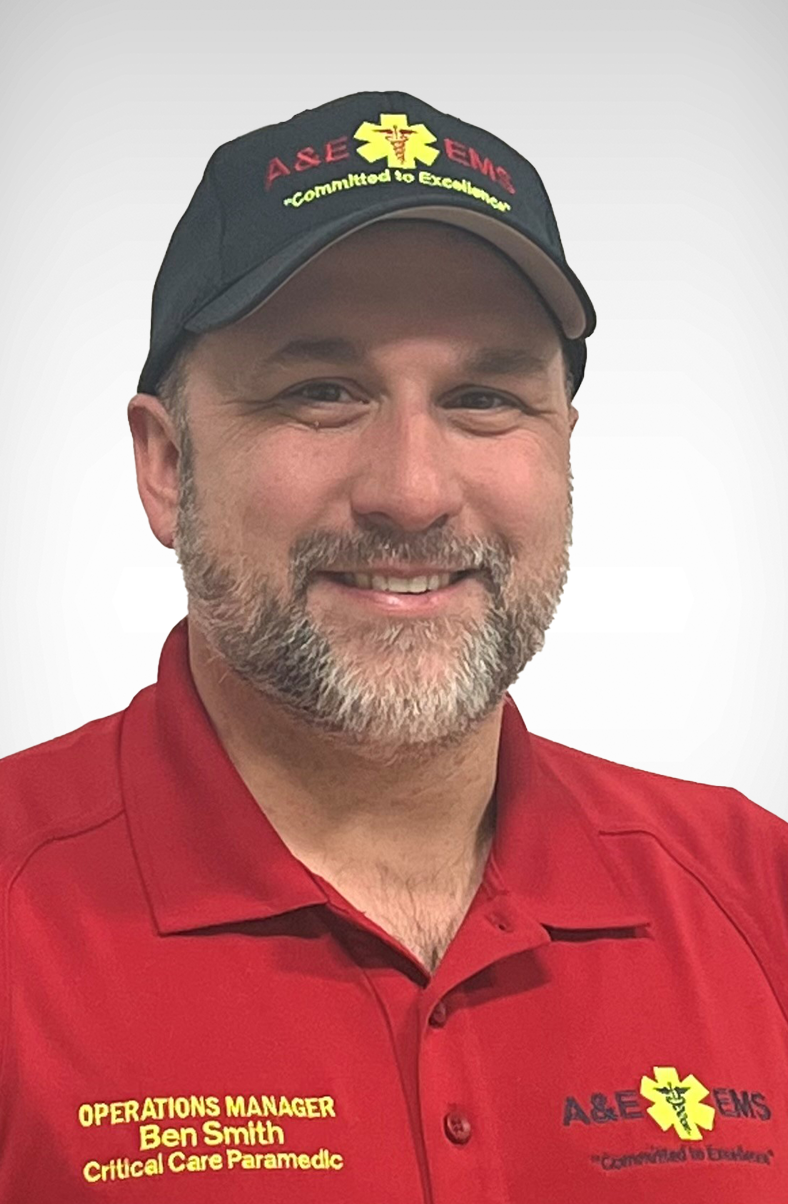 Ben Smith has more than 20 years of experience in the EMS industry serving as a clinician as well as an ambulance owner/operator. In addition to his clinical EMS experience, he has extensive experience in EMS budgeting, customer service, and clinical excellence and a thorough understanding of EMS reimbursement. As A&E EMS' operations manager he oversees all emergency and non-emergency medical transport operations in Franklin County.
In 2003 he obtained his EMT license while serving on a church mission trip. Smith obtained his paramedic license in 2007 at Chattanooga State Community College. Growing in his profession he then attended Vanderbilt University to complete his training as a licensed Critical Care Paramedic. Smith is also a Tennessee paramedic instructor coordinator.
Smith's EMS career started in 2005 working at Rural Metro of Franklin County. He then pursued a career as a full-time firefighter paramedic with the Town of Smyrna Fire Department working part-time for Rural Metro of Franklin County and Rutherford County EMS.
In 2013, Smith founded A&E EMS. Under his leadership A&E EMS received state and regional recognition for excellent patient care and service. In 2019, the company was awarded the exclusive 911 ambulance contract for Franklin County. In May of 2020, A&E EMS joined the Priority Ambulance Family of Companies.
Smith continues to be highly active in his community. He currently serves as Fire Chief for the 4th District Volunteer Fire Department where he has been a member since 1996. He is an adjunct instructor at Chattanooga State Community College and aids and instructs in a variety of EMS related programs.
In addition to his professional EMS licenses, Smith also has a Bachelor of Science degree in fire science from Columbia Southern University.